Knee Pain
Knee pain can be caused by reduced function of the foot muscles and mal alignment of the foot posture. This causes rotational stress on the shin bone and associated whole lower limb. Cartilage or ligament damage could result due to increased stress on the limb and muscle weakness and imbalance can progress from the biomechanical strain, preventing recovery.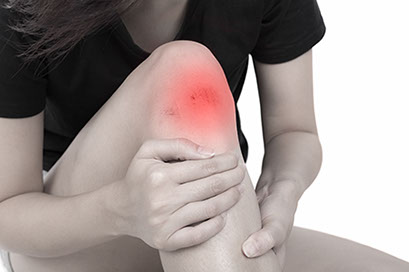 Likewise a knee pain or restriction may impact on the foot and create foot pain. By analysing the joints above and below the area of pain biomechanically, using specialist observational and assessment skills and perhaps 3D foot scan technology we will help diagnose why the problem started in the first place.
Finding the cause will prevent recurrences of the problem.
If you have any questions please get in touch by calling 01603 501299 or emailing us on info@feet-in-motion.co.uk
To begin your treatment plan, please call your nearest practice for bookings or further information.