Our Services - Ante & Post Natal
Pregnancy is a very special time but can cause health and mobility related issues which are caused by the changes that occur in our bodies during pregnancy. Our team are expert at treating related discomfort and mobility issues that may occur during pregnancy.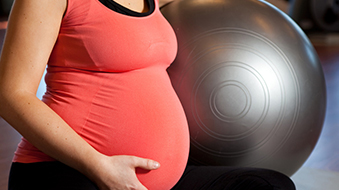 The birth of a baby is a time of great joy, but it can also be a very tiring time as our bodies learn to cope with new physical changes and the demands of a new born. Back in Motion understands the demands of this special time and we have devised an expert programme of ante and post-natal treatments to treat the conditions that may develop during and after pregnancy.
The common types of related conditions we treat include:
Hip Pain
Back Pain
Carpel Tunnel
Sciatica
Symphysis pubis dysfunction
Stress incontinence
Physical and emotional stresses of pregnancy and labour
Weakness in pelvic floor muscle
How can Back in Motion help?
Our therapists are expertly trained to treat and assess the musculoskeletal changes that pregnancy brings about and use a range of treatments to restore function and movement and manage any discomfort or pain.
We know how important gentle exercise can be for both physical and mental wellbeing, and we provide a range of exercise groups tailored for during pregnancy and postpartum. Aside from the excellent physical health benefits, these classes provide a chance for women to socialize and meet other expectant or new mums in their local community.
Our instructors are specially trained in women's health and understand the physical changes and sensitivities that occur during and after pregnancy. Our classes are small and intimate, and you will receive support, advice and education which will prepare you for your new arrival.
If you have any questions please get in touch by calling 01603 501299 or emailing us on info@feet-in-motion.co.uk
To begin your treatment plan, please call your nearest practice for bookings or further information.